A Brief Guide To Hair Dye: The Different of Semi-Permanent and Permanent .
Views:64 Author:Site Editor Publish Time: 2016-08-16 Origin:Site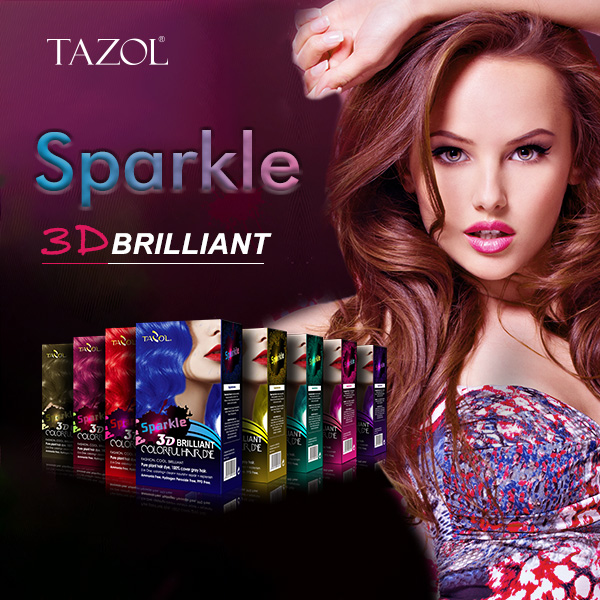 A Brief Guide To Hair Dye: The Different of Semi-Permanent and Permanent .

Modern life with modern beauty ! More and more people like dye hair color by themselves. And if you are going to dye your hair , which kind should you choose ? To better understand the different types of hair dyes, we will share you the follow article about the brief guide to hair dye.

Hair color is divided into temporary , semi-permanent and permanent hair color.

Semi-permanent or temporary hair color

gives you a more natural color and is also easier to use. You can use semi-permanent dyes straight from the applicator as they don't have to be premixed. They last for about six weeks and tend to fade progressively. As temporary colors don't contain bleach, they can't lighten your natural shade. Temporary dyes fade with shampooing and exposure to air. This means they need to be frequently reapplied, which can be damaging.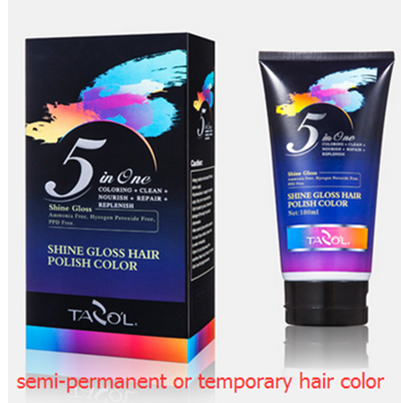 Permanent hair dyes

are also known as "oxidation". This is because an oxidizer (such as hydrogen peroxide) and ammonia are mixed with the coloring agent before application. Permanent dyes don't have to be applied as often as semi-permanent or temporary colors. The formulation of permanent dyes is very complicated, and manufacturers go to great lengths to attain long-lasting color that does minimal damage to the strength and elasticity of your hair. There is a wider range of permanent color, and these color shades are often more natural-looking. However, permanent dyes can be more damaging to your hair. The chemicals used are stronger and the mixture usually has to be left on for a longer period of time.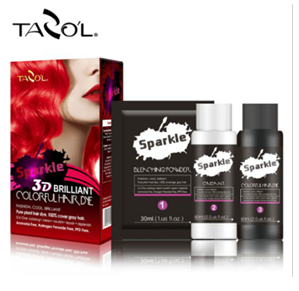 The permanent hair color set include the bleach ( bleaching powder and oxidant ) and colorful hair dye.
Bleach,
remove color from your hair by the process of oxidation. Oxidation decolorizes the pigment in your hair shaft, which is why bleach will turn your hair almost white if it's left on for too long. Very bleached hair often gains a yellow tint, because keratin (the protein your hair is made of )
is naturally a pale yellow. Hair needs to be tinted as well as bleached for the platinum blond look. It's impossible to make your hair a lighter shade without the help of a bleaching agent — all of which are called "oxidizing agents".
What's the difference between semi-permanent/temporary and permanent hair color ?
Let's start with a quick definition. Permanent color is what people mean when they say "hair dye" or "color-treated hair." There are two parts to the permanent process: opening up the hair shaft and then adding color. Semi permanent color, also called hair gloss, goes straight to adding color. So the main difference is that semi permanent color doesn't open up your hair shaft before adding color.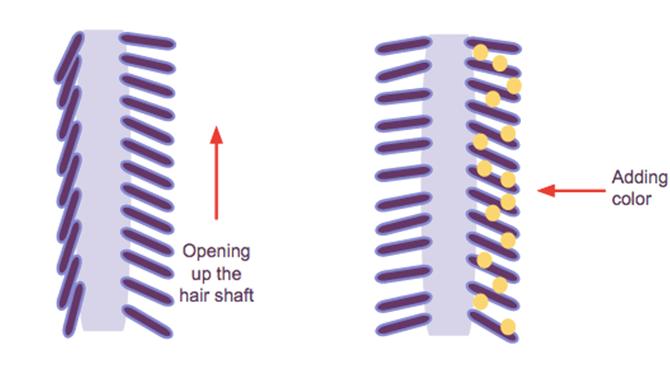 More hair care product details, please click our website
http://www.gz-darong.com/
. For purchasing, please click our MIC webiste
http://gztazol.en.made-in-china.com/
.
*Cited in the article content by Shirley Chan, and Dana Oliver.