Brilliant Color Hair the Gentle Way
Views:23 Author:Site Editor Publish Time: 2016-08-26 Origin:Site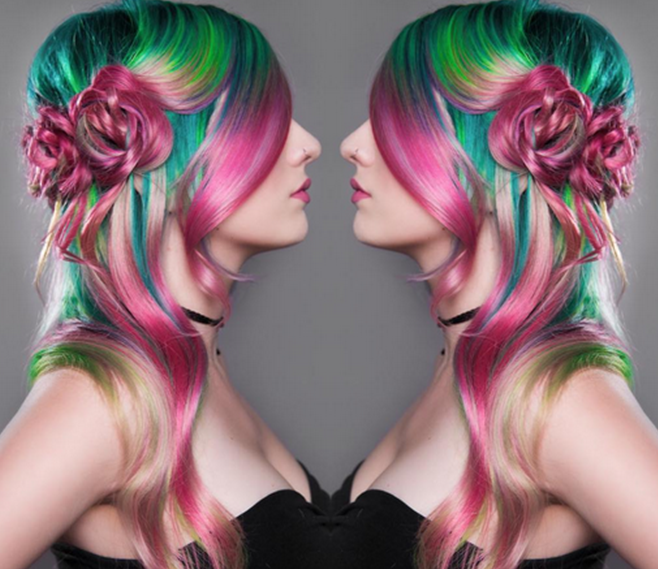 Colorfull hair is the most coveted of all hair colors. If you want a lighter hair color. Don't worry if nature did not give you the light color hair of

your dreams. Today's clever bleaching formulations are gentler than they used to be, yet they can still lighten even very dark hair. Below, we

share with you the essentials on bleaching hair the modern way.

Bleaching applications lighten your hair by up to eight shades whether your natural hair color is medium blonde or light brown. Special bleaching applications

for very dark hair (medium brown to black) still lighten hair by two or three shades without undesired red tinges. It helps to know how bleaching applications

work. First, the hair's smooth cuticle layer is disturbed to make it permeable to the bleaching solution. This allows the hydrogen peroxide in the bleaching

application to penetrate deep into the hair shaft where it oxidizes the existing pigments. This renders the pigments colorless. The available bleaching

applications contain different concentrations of hydrogen peroxide and therefore bleach the natural pigments to different degrees. The bleaching occurs in

several steps and the hair color changes gradually as well. In the process, the hair changes from its natural color via various shades of red and yellow before it

reaches the final blonde color. You should therefore be sure to select the right bleaching application for the color of your hair and the desired blonde shade.

Then you must adhere to the prescribed leave-in times (30 to 45 minutes) to prevent coloring your hair blonde with a reddish or yellow tinge because the

bleaching process was interrupted prematurely. Leaving the bleaching agent in your hair too long is not going to lighten your hair to any significant extent but it

will damage the hair leaving it straw-like and porous.